Download your complimentary copy of the 2023 event guide here to see what the 4th Annual Advancing Construction Safety Leadership Summit explored. Including the expert speaker faculty, a full in-depth agenda, the networking opportunities that will be available and how you can get involved in the discussion.
Our community is getting ready to join forces in May to discuss the latest in construction safety, from training & onboarding to implementing new technologies:
Gain actionable insights and exclusive updates

Take advantage of the networking opportunities to share with and learn from your peers

Leverage the lessons learned by others on their journey to align your people and processes around safety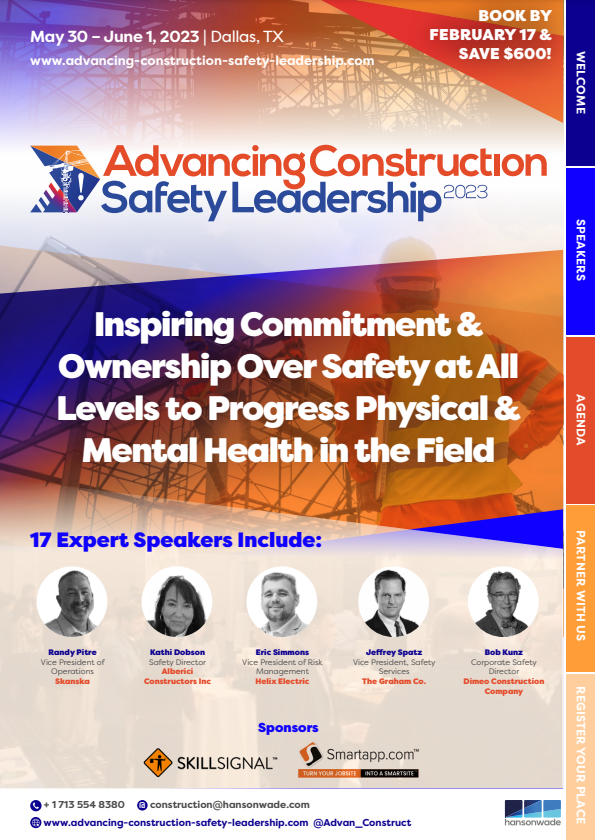 Once you have filled out the form, click the 'download' icon on the top right corner of the file to download it.
Having trouble downloading the brochure? Let us know and we'll email it to you instead.